Think 2018
It is early February .. and cold in the UK, normally we would be just returning or just preparing to go on the annual ICS exodus to Orlando for the beloved Lotusphere / Connect  conference ..but not this year. This year IBM have boldly gone –  in the way of the Starship Enterprise – to another world for their annual conference this year. BUT not just for us ICS people!
With a  potential 40,000+ attendees this year all the IBM standard conferences – Connect (Lotusphere as was), InterConnect, Amplify, Edge, Vision, World of Watson and PartnerWorld are all merged into what can only be described as a MEGA conference. IBM THINK! Which is in Las Vegas – which is as close to another world as we can get  🙂

Discover what the world is thinking at Think 2018, IBM's first business event to go beyond IT conference, exploring cloud technology, data analytics & security.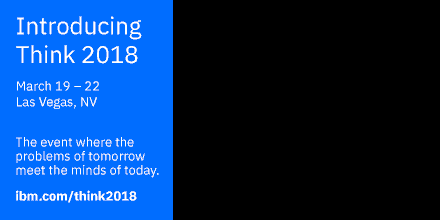 Yes its going to be big, and that can be a little daunting, but I was pleased to see that Collaboration isn't going to be swallowed in the sea of sessions, keynotes and events that are scheduled. Collaboration Solutions has its own Think Microsite which details sessions, keynotes and all the good stuff that we would expect at Connect or Lotusphere. There is even a handy PDF which details all the collaboration sessions at a glance with a key, making it super easy to find sessions that will interest you without having to wade through the hundreds that are scheduled. 
Also new for this year is the event site. Much better layout than we have seen in previous years, lots of quality information about the event and watson is embedded now to help you find sessions of interest and to make recomendations. HUGE improvement on previous years so thank you IBM for that.
The IBM Champions will have a big part in Think too, as its a mega conference covering all the software brands the IBM Champions will be mega too. There are now almost 650 IBM Champions world wide across the IBM portfolio and many will be at THINK. I am very much looking forward to getting to know some of the Champions from the other brands and see it as a fantastic opportunity.
Speaking at Think
If attending Think isn't exciting enough …. I will also be speaking with my fellow IBM Champion and good friend Roberto Boccadoro. Our session will be covering troubleshooting IBM Connections 6 (and previous versions) and its supporting software and lightly touching on the new Pink technology.
A Hitchhiker's Guide to Troubleshooting IBM Connections
Monday, 12:30 PM – 1:10 PM | Surf B | Session ID: 1409A
If you want to learn more about Connections Pink troubleshooting you need to be at fellow champion Nico Meisenzahl's session – as Nico will be taking you through all the new Pink feature troubleshooting in his amazing session:
Two Wrongs Don't Make a Right—Troubleshooting IBM Connections
Monday, 10:30 AM – 11:10 AM | Surf B | Session ID: 1574A
Attenting Think? Would you like a discount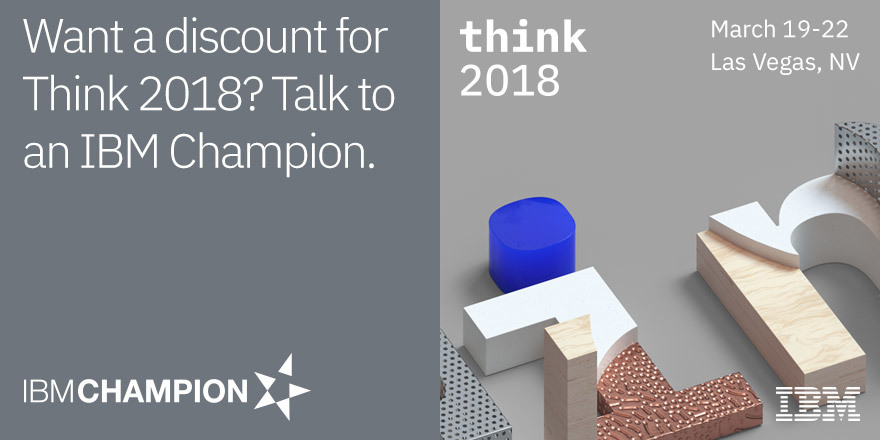 Want to attend Think and would like a discount – talk to an IBM Champion
I am SO excited about this new big conference – I will be reporting from Think, Tim and I will be hopefully be grabbing some interviews and soundbites for ICONUK – more info coming soon.
If you would like information on BCC's products and services, be sure to catch up with Tim and I at Think – or schedule a meeting with us. See you there.