I have been a little quiet on the blog as I have been working on a number of Connections related projects and today I see that IBM have designated July as IBM Connections Adoptions month. You can read a brief post about it here.
IBM have produced a fantastic info graphic – (the link to download the large PDF is attached to the image) – we winning social habbits with IBM Connecitons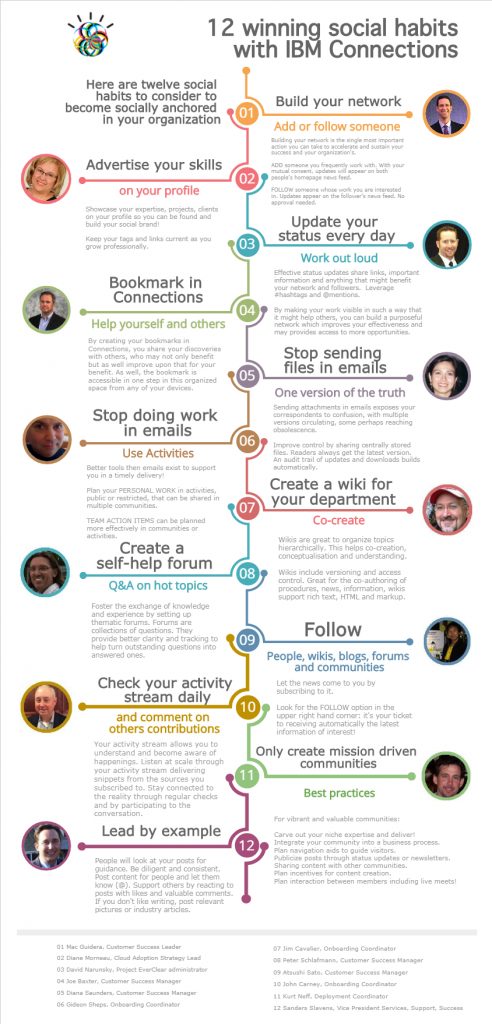 I have written about this over on the BCC blog as we have lots of articles to help with adoption and offer connections services.
I LOVE IBM Connections – and have done since it was first thrown in my direction as "you know about that WebSphere stuff" almost 10 years ago now. I use connections every day, my customers love it and so do our ICS community .. lets lead the way with showing this awesome software some love and helping people get stuff done.