So .. Who are you then?
My name is Sharon – I'm a geek, total Star Wars fan and a Disney-o-holic …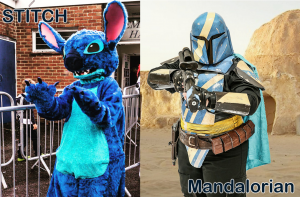 I have been working in the IT Industry since 1996 starting out as a lowly PC and Printer engineer.
Since 2003 I have been dabbling in all things WebSphere including Application Server, Portal and Commerce, amongst many other IBM/Lotus software offerings .
I learned the love of this tech when I worked for an IBM Premier Business Partner for 6 years mentored by one of the UKs leading experts on WebSphere, WebSphere Commerce, WebSphere Portal, TAM and iSeries
Since August 2016 I have been a Senior Consultant with the wonderful BCC – a global IBM Business Partner – working on all things collaborative and IBM/Lotus software based.
This is my personal blog with a mix of technical related posts, ICS/Lotus Community things and personal stuff.
I am honoured and very proud to have been announced as an IBM Champion for Collaboration Solutions in 2011/12, 2013, 2014, 2015, 2016, 2017 and for a 8th year in  2018 – Thank you IBM – it is a privilege to be part of this group to awesome people
I am also a HUGE fan of Disney, from films, books, clothing, toys you name it.
I am a massive Eeyore fan also (I like all sized of Eeyores not just massive ones) and Stitch (that is my Stitch costume with me in it, in the photo above).
When we get the time and finances there is nothing I like better than to take my daughter Emily (who is also a Disney nut) and husband Nathan (who luckily is also a Disney fan) to Disneyland Paris and Walt Disney World in Florida.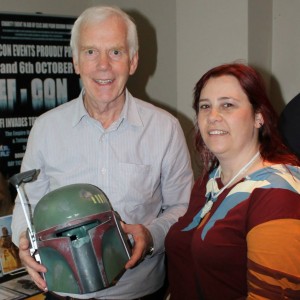 Its a bit of a secret but I am a Star Wars fan too – I was lucky enough to meet Jeremy Bulloch who played the mighty Boba Fett.
When I have spare time I costume and raise money for charity – mainly the amazing Feel the Force Day (see me in some of my costumes below).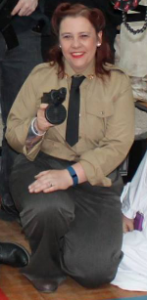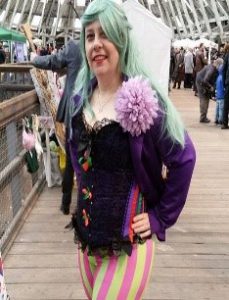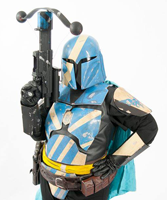 To tie in my love of Disney, costuming and raising money for my favourite charity (Feel the Force Day – can't plug them enough), every September I go off to Disneyland Paris for the half marathon weekend and *run* for Feel the Force day – lots of details about why we do it and what is involved can be round on the Run 4 Feel the Force Day website. If you would like to sponsor me head over to our just giving page.
| | | |
| --- | --- | --- |
| | | |
We have horses too (Luna and Cassie) , riding and caring for horses has always been a passion of mine 🙂